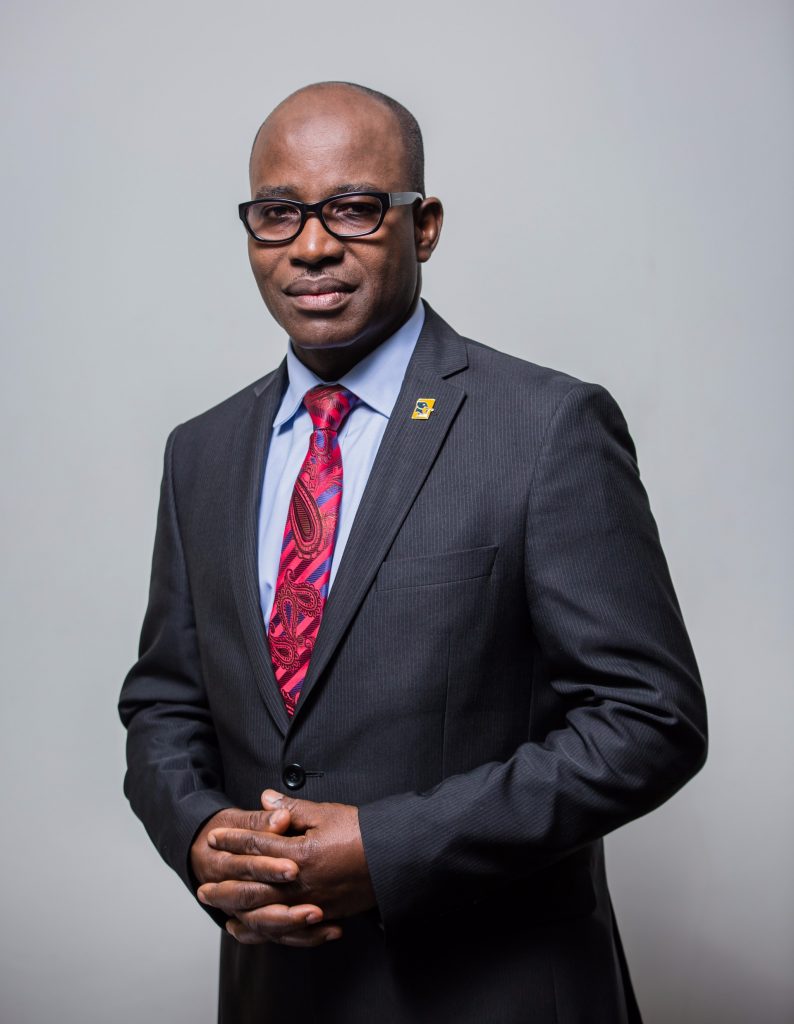 Mr. Mohammed Ozamah joined the Credit Risk Management Department (CRM) of FirstBank of Nigeria Plc in October, 2003 under the Bank's head hunt scheme at that time. He has since worked in various capacities and participated in a number of the Bank's credit process transformation and development projects such as the credit risk rating of the Bank's corporate and commercial customers in 2006 with the consulting assistance from Agusto & Co (Rating Agency), redesigning of the Bank's credit approval process preparatory to automation of the process, automation of the Bank's Loan Origination, Processing and Collection Management Systems (FinnOne and Corp. LOS projects), credit products development (Wholesale & Retail) and preparation of Credit Portfolio Plan for the Bank.
He has eighteen (18) years of experience that spans Credit & Marketing, Corporate Finance, Relationship Management, Structured Trade & Commodities Finance, Specialized Lending and Risk Management. He is a consummate Senior Credit Officer and has at various times analysed, structured and processed credit requests in Retail, Commercial, Corporate, Institutional Banking, Public Sector, Financial Institutions and the Agriculture Business value-chain.  He was one of the pioneer Credit Analysts that used the FinnOne Loan Origination Software of the Bank for online processing of credit requests from the Bank's Branches/Business Units and he is a Risk Senior Credit Officer of the Bank.
Mr. Ozamah is also a pioneer staff of the Specialized Lending Department of the Bank responsible for analysing, structuring and processing for approval, all project and object finance transactions that cut across all sectors of the economy, especially in the areas of Oil & Gas (upstream & downstream), Construction/Infrastructure (PPP, BOT Concessions and related transactions), Commercial Real Estate (residential, hotels, mixed developments, offices, etc.), Transportation (Land, Sea & Air), Public Sector (Federal, States and MDAs), Agriculture/SMEs and Government Special Intervention Funds, as well as all Financial Institutions (local & foreign Banks & non-bank financial institutions including all FirstBank Subsidiaries).
Mr. Ozamah is a member of FirstBank's Due Diligence Team for the acquisition of the West-African Operations of International Commercial Bank (ICB) in 2013 (pre-and post-acquisition). He was FirstBank's Country Risk Manager for Guinea (Conakry) and The Gambia; and later Chief Risk Officer for Francophone West African Subsidiaries (Senegal & Guinea) until May 2014 when he was recalled to the Group Office to head the Specialized Lending Department.
He is a FirstBank Chief Executive Annual Merit Award (CAMA) Winner – as Best Support Function Officer in the Credit Risk Management Category (2007). He also led the Specialized Lending Department to win the 2nd runner-up position in the 2015 "Most Customer-Centric Departments Award Category" in the Bank.
Mr. Ozamah holds a B.Sc. and a Master of Business Administration (MBA) with special interest in Corporate Finance. He is a Senior Associate Member of the Risk Management Association of Nigeria (RIMAN) and also a member of the Chartered Institute of Bankers of Nigeria (CIBN).
He has attended various Senior Management and Leadership Training and Development sessions (both locally & abroad), which include the "Senior Management Programme" (SMP) of the Lagos Business School (LBS), INSEAD "Blue Ocean Strategy Programme", Michigan Ross School of Business (Executive Education) "Positive Leadership Programme" and the Johnson Graduate School of Management, Cornell University "Unlocking Your Leadership Potentials Programme."
Mr. Ozamah has also attended the following courses/seminars: "IFRS Specialized Training" Deloitte Academy; "A Credit Perspective for the Financial Service Sector in Nigeria and Sub-Saharan Africa" Standard & Poor's (S&P) International Rating Agency; "Banks and Country Risk Analysis" Euromoney Training (EMEA), South Africa; "Petroleum Economics & Risk Analysis in the Oil & Gas Industry" (Jeff & O'Brien- Accra, Ghana); "International Trade Operations" (Deutsche Bank).
The rest of the training and development programmes he has participated in are "Seminar on the New Capital Accord-Basel II" (Central Bank of Nigeria/NDIC); "Market Risk Appreciation Workshop" Financial Datanet House Limited (FDHL, Lagos Nigeria);  "Treasury Management & Strategic Balance Sheet Management" (Mac Tay Tack Consulting, Lagos, Nigeria);  "Credit Analysis, Credit Risk Rating & Interpretation of Financial Information for Investment Advise" (Agusto & Co Rating Agency, Lagos, Nigeria); "Leading a Sustainable Business" Lagos Business School (Lagos, Nigeria).
Mr. Ozamah is also a DDI Certified trainer and has facilitated a number of Credit and Leadership training sessions at First Bank's Training Centre ("FirstAcademy").
He is married with children.