FirstBank eXpressions Card is chip and pin debit card which gives customers the freedom to create a unique look and feel of their card. The customer is at liberty to select any picture (from an existing bank-managed gallery or personal collection) which would act as the artwork on the front of his/her card once produced. Visit https://expressions.firstbanknigeria.com to begin.
Features
The card is secured with a chip and pin technology for enhanced protections of funds.
The card is denominated in Naira.
The eXpressions card can be personalized with any picture chosen by the cardholder.
The card is valid for three years
Increase on POS/Web transactions are available on request
Benefits
Carry your smile and memories everywhere you go
Customers can spend in naira which they are most comfortable with
Receive alerts on all transactions (purchases, transfers and withdrawals)
Accepted worldwide: Online, POS, Web, ATM
Design and complete your card request from your desktop, mobile or tablet from anywhere in the world.
Transactions done with the card can easily be monitored via the FirstBank internet banking service 24 hour access to support  for all card related complaints through FirstContact.

Who Can Apply
Anybody with a savings or current account domiciled with FirstBank.
Required Documents
Simply visit https://expressions.firstbanknigeria.com/mobile for mobile and https://expressions.firstbanknigeria.com for desktop.
Follow the steps to design your card. You would be requested to upload your image or choose from the Bank's online image gallery
STEP 1
Input your FirstBank current or savings account number
STEP 2
Select card collection branch
Select authentication method and agree to the terms and conditions
Using SMS/E-mail token

The account holder's masked phone number & email is fetched from Finacle
The account holder selects where the verification code should be sent to (either SMS or email)
The account holder completes the missing information of the masked phone number or email
The verification code is received on phone/email
The code received is entered on the application page to complete card request

In-branch

If the in-branch authentication method is selected, the account holder is moved to STEP 3
STEP 3
The account holder selects/uploads an image
STEP 4
A reference ID is generated for the request and displayed
The account holder receives an email with the reference ID
*** Any account holder with the "In-branch" authentication option,has to go to the branch and authenticate this request before the image can be sent for approval
What should I do after submitting my card design?
Your card would be ready for pick up at your pre-selected branch within 5 working days if you used the "self-authentication" method while completing your card request.
For "branch authentication" method, you would need to visit any FirstBank branch with your "reference ID" (generated after submission) to complete your card request.
Note: The branch will have an initiator and a verifier created on Expressions platform for branch authentication.  This should be logged against Internal Control/ eBusiness User Creation/ Expressions
What format does my image need to be in and is there any size restriction?
You can upload images in JPEG (.jpg), ONG, GIF, Bitmap (.bmp) or TIFF format.
We recommend image size of 10 megabytes. If you use a low resolution photo, the image on your card may look blurry when it is printed.
Can I put any image on my card, for example a political figure or a celebrity?
No. There are some types of images that are not acceptable. Please refer to our "Image Guidelines" on https://expressions.firstbanknigeria.com/ImageGuidelines.aspx for more details.
Can I upload an image of my family or friends?
Yes, provided you have their permission to do so.
Can I use my existing Naira MasterCard card while I am waiting for my new card to arrive?
?????????? (info not available on website) REQUIRED*
Can I see what my card would look like before my request is processed?
Yes, you would be given the option to preview the final look of your card design on your device screen. You can adjust the picture layout on the card or select a completely new image.
When would my card be ready for collection?
Your card would be ready for pick up within 5 business days after completion of your card request. When you pick your new card, please ensure you activate it by selecting your preferred PIN (Personal Identification Number) on the 'Customer PIN Selection Machine' at our customer service desk before leaving the branch.
Yes, you can continue to use your existing card while waiting for your new card to arrive. Your previous card would be deactivated at the point of collection of your "Expressions" card.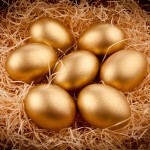 Current Account
A non-interest transactional account type, that allows you to carry out 3rd party and/or business transactions in an efficient, hassle-free manner.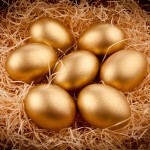 FirstOnline
The product allows customers to perform banking transactions via the Internet, without the waiting and restrictions associated with branch banking.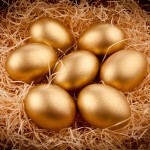 Personal Loan Against Salary
Have your salary account domiciled with us and benefit from the Personal Loan Against Salary.