It's never too early to start planning for your kid's future. Put your children on their way to financial independence with the Kids First savings account. This account is designed for children under the age of 12.
Features 
This account is opened in the child's name and operated by the parent/guardian
Zero account opening balance.
Automatic Transition to MeFirst account when the child attains the age of 13.
Access to the Banks digital platforms 24/7 – FBN Mobile, Quick Banking *894#, Online Banking & ATM.
Trendy gift item for the child when the account is opened with a minimum of GH¢200.
Standing order on the payment of tuition/other fees.
Benefits
It provides a savings vehicle for accumulation of funds towards future expenditure for the child
Encourage savings culture in children
Required Documentation
2 Passport size photographs
Valid Photo ID (Voter's ID, Driver's License, Passport, National Identification card)
Proof of address; Utility Bill
Complete FBNBank Account opening form
Who can Apply?
Children between 1-13 years whose Parents/Guardians are employees of reputable companies

Children between 1-13 years whose Parents/Guardians are self-employed individuals with regular earnings
To open a Kids First account
1) Do I need references for a Kids First Account?
References are not needed for this account
2) Is it mandatory to have a Debit Card for the Kids First?
A debit card is only issued to the parent/guardian if they request for one
3) What will happen to the Kids First Account when the child becomes 13 years old?
The Kids First account is automatically converted to a Me First Account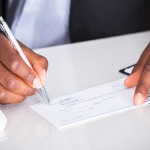 Demand Options: Get started today with our wide range of demand options designed to suit your banking needs and make your banking experience a pleasant one.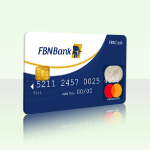 FBNBank MasterCard: Use this card anywhere in the world for your ATM, Online or Point of Sale (POS) transactions wherever the MasterCard logo is displayed.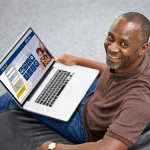 Online Banking: Bank with convenience. You can perform banking transactions via Internet, without the waiting and restrictions of branch banking.