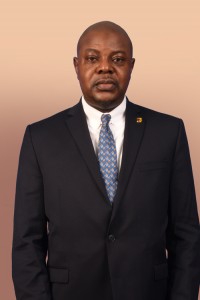 Olayiwola Yahaya was appointed Company Secretary of the Bank in 2013. Before this appointment, he had been Deputy Company Secretary of the Bank, with a brief stint in Seawolf Oilfield Services Limited, to which he was seconded as Company Secretary for two years, before returning to the Bank in 2011.
He has 27 years' legal and banking experience and is in charge of the Bank's Secretariat, by virtue of which he is the Secretary to the Board of Directors and Annual General Meeting, with supervisory oversight for the Company Secretarial functions of relevant subsidiaries of the Bank.
Olayiwola brings his wealth of experience to bear on the Board of the Bank. He is an alumnus of Wharton Business School, a member of the Nigerian Bar Association, the International Bar Association and the Chartered Institute of Bankers of Nigeria. He is married with children and loves inspirational and recreational reading, physical work-out, table tennis, gardening and travelling.