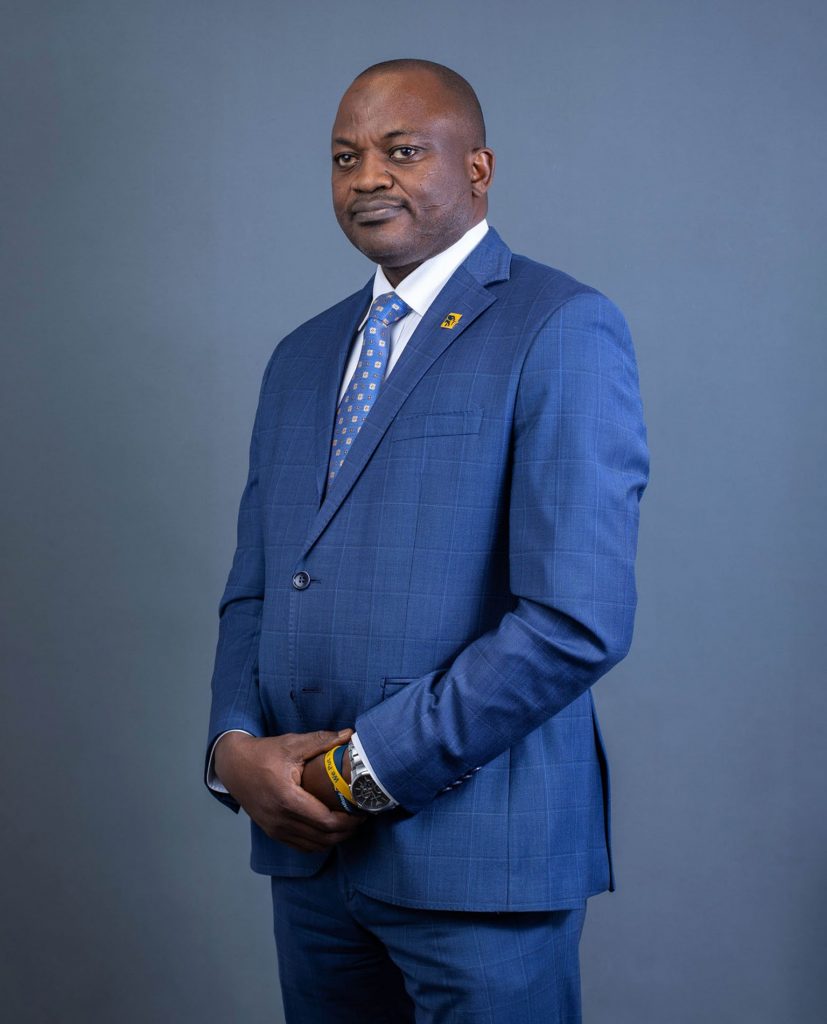 Mr. Semiu Lamidi has over eighteen (18) years of professional experience cutting across Finance, Audit, Merger & Acquisition, Banking Operations, Taxation, Treasury, Insurance and Performance Management. Semiu Lamidi started his career in 1999 with an International firm known as Pannell Kerr Forster & co. (Chartered Accountants) – member firm of Pannell Kerr Forster (PKF) worldwide, UK where he garnered extensive working experience with blue-chip companies in the manufacturing and financial services of the economy.
He commenced his banking career in late 2000 with First Atlantic Bank (Now FCMB PLC) where he moved through the ranks and worked for five and half years in various departments including Internal Control and Inspection Units. He joined the Financial Control Department of Bank PHB Plc in 2006 where he was actively involved in the Regulatory Compliance, Financial Control, coordination of Audit/Examination by external auditors, CBN, NDIC, Tax Authorities etc. and monitoring and management of total cost of the bank.
He became the founding Chief Financial Officer of Bank PHB Gambia, (the first foreign subsidiary of Bank PHB Plc) in April 2008 and was responsible for Treasury, Regulatory Compliance, Financial Control, Financial Planning and Budgeting, Performance Management and Treasury Management.
Prior to his new appointment, he was the Head of Subsidiaries and Investment Management in First Bank's Financial Control Department. He had earlier worked as a Team Lead responsible for Group Financial Reporting in IFRS, Subsidiaries Relationship, Audit Exercise and Technical Financial matters.  He also worked as Head of Unit responsible for the Tax Management, Regulatory, Insurance and Investment matters of the Bank.
Semiu Lamidi has an experience in merger and acquisition deals. He was a member of FirstBank's Due Diligence Team for the acquisition of the West-African Operations of International Commercial Bank (ICB) in 2013 (pre-and post-acquisition) and post implementation team of FBN Bank DRC. He was also a team member of Bank PHB's Due diligence team for the acquisition of International Bank of Commerce in Gambia in 2007.
Semiu Lamidi has attended several professional courses organized by local and global reputable firms. He is an alumni of the Executive program of Michigan Ross School of Business, an award winning graduate of Global Executive Master of Business Administration (GEMBA) of China Europe International Business School (CEIBS). He is a fellow of Association of Certified Chartered Accountants, (ACCA) UK, a fellow of the Institute of Chartered Accountants of Nigeria (ACA), an Associate Member of Chartered Institute of Security Investment (CISI) UK. He is happily married with children and enjoys reading motivational books and watching sports.