To enable our stakeholders maximise possibilities inherent in thoughtfully curated content we have adopted a "Digical" approach to content marketing, incorporating digital and physical/print dissemination channels. We invite you to savour our publications for your personal and corporate advancement, online and offline.
SME AND THE ECONOMY, TWO SIAMESE TWINS:
Why should SMEs be interested in the Economy? Read More…
The essays in this book are quite eclectic and the styles significantly diverse and distinct … Read More
Over the years, by playing roles in the Federal Government's privatisation and commercialisation schemes … Read More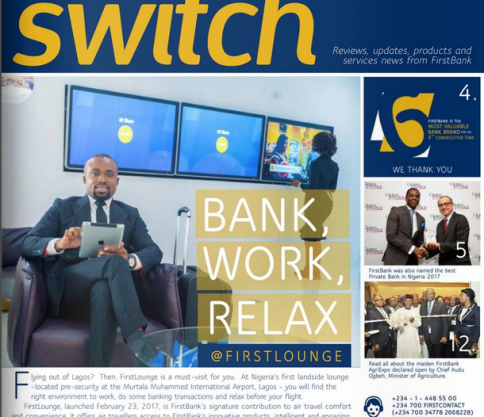 Switch is our online customer magazine providing updates on products, services and business development to enable you stay ahead with innovation, creativity, enterprise and leadership.
Our Publication Links