The secured overdraft is a loan type designed to finance small to medium scale retail businesses with an annual turnover of N3billion and below.
No matter your business type, we can provide you with the working capital requirements of your business with this facility.
Features
Maximum amount obtainable is N20 million.

Maximum tenor of 12 months.

Collateral – Legal Mortgage over property in FirstBank acceptable Locations or Treasury Bills/Fixed Term Deposit.
Benefits
Assists businesses in management of cash flows.

Supports business growth and expansion.

Retail businesses may obtain funds for their immediate working capital needs, while they later clean up with subsequent cash receipts.

Convenient repayment plan (structured in line with expected cash flow).

Competitive interest rates.
Accompanying Documents
Application letter.

Duly completed Retail Loan Application Form.

Proforma Invoice from FirstBank approved vendors.

Company Profile.

Current ultility bill.

Latest audited account.

Six (6) months Bank statement.

Other KYC requirementsfor opening a corporate account.
Who Can Apply
SMEs with annual turnover up to N3billion.
To apply for the Secured Overdraft Loan,
1) Who can benefit from this facility?
FirstBank offers the Secured Overdraft Product to small and medium scale businesses with annual turnover of N500 million and below.
2) How much can be obtained under this product programme?
The amount any business organisation can get will ultimately be determined by the cashflow from their business evidenced in their bank statement of account.
3) Would the bank require any form of collateral?
Yes. The bank would require either real properties or treasury bills/fixed term deposit as collateral.
4) Must properties to be used as collateral have valid title documents?
Yes. Properties that may be accepted as collateral must have either of:
A Government issued Certificate of Ownership
A registered deed of Assignment, Deed of Sub Lease or Deed of Conveyance
5) Can a big business get more than N20 million?
Yes. Subject to clear evidence of capacity to repay, however this is fully at the discretion of FirstBank
6) How can I apply for this facility?
Kindly visit any FirstBank branch closest to you nationwide.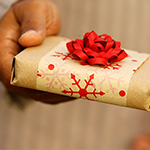 FirstExclusive Current Account: Is a current account that pays you interest without charging maintenance fee.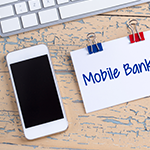 FirstPay: Effect payment of staff salaries, vendor/supplier and 3rd party payments with FirstPay.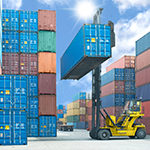 Import & Export Finance: Helps you facilitate your import and export and track all your transactions.
Share this: