The product provides flexible short term facility to meet working capital needs of the Distributors of Major Manufacturing Cement Companies in the FirstBank's approved list of companies.
Features
Competitive pricing.

Flexible collateral structure.

Flexible tenor.
Benefits
Opportunity to increase volume of business as well as margins and rebates.
Accompanying Documents
KYC documention in place.

Account opening requirements.

Loan processing forms and documentations.
To apply for this loan, walk into any FirstBank Branch and speak with our Retail or Corporate teams.
                        Frequently Asked Questions
1) What do I need to qualify for this facility?
Must provide evidence of distributorship with of the Bank's approved Principals.
2) Do I have to be an existing customer of FirstBank?
No, but you must have been a customer of a reputable Bank for not less than 6 months.
3) Do I need to have any prior experience as a cement distributor to be financed by the Bank?
Yes, you should have been in the business for not less than one year.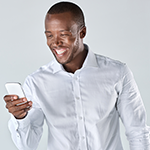 FirstCollect: Enables organizations/businesses receive payments for goods and services through our branches nationwide.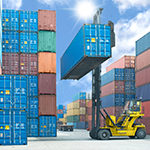 Import & Export Finance: Helps you facilitate your import and export and track all your transactions.
Share this: