This product is designed to provide finance for Telecoms Distributors to enhance distribution and sales of merchandise goods. Distributors are broken down into GSM and CDMA categories.
Features
Competitive Pricing.

Flexible Collateral.

Flexible tenor.
Benefits
Provides liquidity to increase volume of business with Telecomes Operators for higher earnings.
To apply for this loan. walk into any FirstBank Branch and speak with our Retail or Corporate teams.
                    Frequently Asked Questions
1) What do I need to qualify for this facility?
Must provide evidence of dealership with a Bank's approved Telecoms Operator.
2) Do I have to be an existing customer of FirstBank?
No, but you must have been a customer of a reputable Bank for not less than 6 months.
3) Do I need to have any prior experience as a telecoms dealer to be financed by the Bank?
Yes, you should have been in the business for not less than 6 months.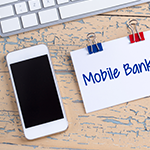 FirstPay: Effect payment of staff salaries, vendor/supplier and 3rd party payments with FirstPay.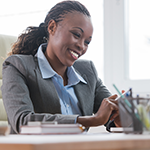 FirstSavings Plus: Enjoy the benefits of issuing and receiving cheques with this hybrid savings account.
Share this: