This is an account that allows you save in US Dollars, Pound Sterling or Euro; with your money valued at the prevailing exchange rate. It facilitates your international personal and business transactions.
Why choose  this account
Minimum opening balance of $100, £100, €100

No minimum balance

No limit to number of withdrawals in a month

Guaranteed FCY deposit

No restrictions on number of withdrawals in a month

Inter branch withdrawal (account holder only) allowed
Who can apply?
Individuals aged 18 and above

SMEs

Corporate organisations
Required Documentation
Duly completed Account Opening Form

Duly completed specimen signature card

One (1) recent passport photographs

Proof of address; Utility Bill

Valid National Photo ID 

Complete FBNBank Account opening form
To open a Domiciliary Account
1) In what currencies can the account be opened?
US Dollars, Pound Sterling and Euro.
2) Can I make transactions on my account from any FBNBank branch?
3) Is there a restriction to number of withdrawals?
There are no restrictions to number of withdrawals.
4) How can I open this account?
Simply visit any FBNBank branch near you.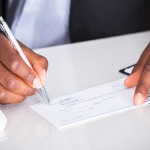 Demand Options: Get started today with our wide range of demand options designed to suit your banking needs and make your banking experience a pleasant one.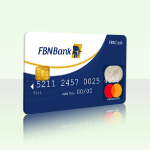 FBNBank MasterCard: Use this card anywhere in the world for your ATM, Online or Point of Sale (POS) transactions wherever the MasterCard logo is displayed.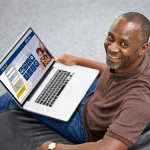 Online Banking: Bank with convenience. You can perform banking transactions via Internet, without the waiting and restrictions of branch banking.