The new FBNMobile app is finally here!
The new FBNMobile is the official mobile banking application from First Bank Digital Lab. It comes with a new look and feel that is even more appealing and seamless navigation of menus for ease of use.
Unique Features
Ability to enroll and activate the App with just your account number.
Name validation of all transfer beneficiaries (including transfer to mobile money wallets).
Additional Billers (including Netflix, Itunes, Play station, Google, and Xbox).
Hide account balances.
New background effect that displays historic landmarks in Ghana.
Login Password (8-digits minimum) instead of 5-digit PIN.
Fingerprint authenticator.
End-to-end account opening feature for new customers.
The App allows you to perform transactions and manage your bank account(s) from your mobile device. It is secure and very simple to use.
Benefits
Create an account all by yourself without visiting the bank.
Take a selfie and upload an identity card.
Existing customers can sign on using their account number only (without a card or visiting a branch).
View the balances on your bank account.
Manage your account and preview your transaction history.
Initiate transfers to own account(s), FBNBank accounts, momo wallet and to other bank accounts.
Verify your transaction securely by using a self-selected PIN.
To get started
Visit your App store, search for FBN Bank mobile, click the install button.
Launch the App.
Register with account number or Mastercard.
Validate your identity with an OTP sent to your registered phone number
Set password, 2 security questions and answers (minimum 8 digits), and transaction PIN.
You can now log in with your password or enable your fingerprint as a login authenticator.
Get onboard the new FBNMobile and experience convenience at your fingertips.
1) What do I need to get started?
Download and install from the stores
Use your MasterCard details and PIN to register for the service.
A One-Time-Password (OTP) will be sent to your registered phone number with the bank to conclude the registration.
Choose a PIN for logging into the App, called mPIN (5 Digits).

Choose a Transaction PIN (4Digits) for authorizing your transactions on the App and also put in your personal security questions and answers for support purpose. Do NOT forget any of these credentials as they are very important in your user journey within the App.
2) Will I have 24/7 access to the Mobile App?
Yes, it can be accessed 24 hours a day, 7 days a week from anywhere in the world
3) What accounts can I access on the App?
All the accounts you have with FBNMobile. This may include: Current, Savings, Domiciliary.
4) I have forgotten my mPIN, what should I do?
You can reset your mPIN on the app by selecting "Get Help" and "Forgot mPIN" to answer your security question and choose a new PIN.
5) What can I do on the App?
You can Transfer Funds to accounts in FBNBank or any other Bank in the country, Transfer funds to mobile money wallet, check account balance, generate a 7 days account statement and save beneficiary.
6) Is the Mobile App secure?
The App is situated in a highly secured environment to protect your account. The App is PIN protected. The PIN is uniquely linked to the App on your device. All transactions on the App are validated by a transaction PIN known only to you. All these are in addition to other security measures put in place to ensure that your transaction information is protected from intruders
7) Do I need to have an account with FBNBank before I can enjoy this service?
Yes. If you do not have an account yet, kindly locate the nearest FBNBank branch and open a bank account with ease.
8) Can I use the App if I have a joint account?
9) Who do I contact for support?
For support, please contact FBNBank Customer Support on 0266081558 or send an email to ebanking@fbnbankghana.com. You can also use the "Send Feedback" function on this App.
10) What if I change my mobile phone or number?
You can install and activate the App on two devices. Should you want to change one of the devices, contact the FBNBank Contact Centre on 0266081558 or send an email to ebanking@fbnbankghana.com.
11) Will I receive alerts for transactions done on this app?
12) How often can I change my mPIN and Transaction PIN?
We recommend that you change your mPIN and Transaction PIN periodically to prevent unauthorized access to your account.
13) How often can I transfer funds?
Funds transfer can be done 24hours a day, 7days a week from your mobile phone.
14) How does the Transaction PIN work?
You input the Transaction PIN at the point of carrying out a transaction. Transaction PIN is required to authorize transactions within a daily limit.
15) What is the daily transaction limit?
Transactions are dynamically configured to show the limit per period. Limits may be reviewed from time to time. Currently, the transaction limit is GH¢5,000.00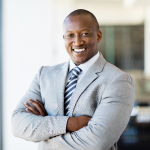 Current Account: Would you like an account that allows you perform 3rd party or business transactions with ease? Our current account is just what you need.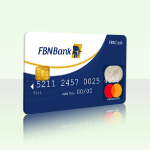 FBNBank MasterCard: Use this card anywhere in the world for your ATM, Online or Point of Sale (POS) transactions wherever the MasterCard logo is displayed.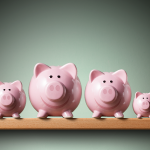 Savings Accounts: Achieve your savings goals and enjoy competitive interest rates when you save your money with us. Save to attain your financial freedom.