TransFast money transfer service commenced operations in 1988 in New York and has since 2002, been enabling money transfers across the globe to their customers' loved ones. Since 2014, TransFast has afforded opportunities to customers to send phone and online remittances to their loved ones. TransFast guarantees safe money transfer, complying with all international laws. The service guarantees peace of mind security because it delivers on its mandate of sending money safely. Receive your money in Cedis from across the globe at any of our branches with Transfast
Features
Send money online.

Convenience, speed, security and lower cost to customers

Cash collection available in any of our 19 branches

Cash collections available at 10 of our Saturday banking branches.
Requirements for Payments
Beneficiaries can collect funds at any FBNBank branch by providing the following:
PIN

Expected Amount
Valid National Photo IDs (see Required documents)
The receiver's name, address and phone numbers
Sender's name and country
Test Question and Answer where applicable.
What to do to receive your Transfast remittance
Beneficiary visits any of the 19 FBNBank Ghana branches

Beneficiary fills money transfer form

Beneficiary provides any one of the valid national IDs: Voter's ID, Driver's License, Passport, National Identification Card or National Health Insurance Card

Teller confirms beneficiary details provided and equivalent of money transferred

Beneficiary reviews and signs the receipt from the Teller and receives equivalent of money transferred in Ghana Cedi
1) Who do I contact for complaints?
You can contact our Money Transfer Unit via mail on mtransfer@fbnbankghana.com. Alternatively, you can call 0266081558, 0266019888, 0302236133, 0302235819 .
2) What does the error "no matching order" as stated by the teller imply?
Wrong PIN

Stale transfer

Already paid transfer

Contact your Sender to investigate with Transfast Money Transfer.
3) Do I need to reveal my 13-digit PIN to the Operator?
4) Why is the rate of conversion for transactions different from the interbank rate?
FBNBank Ghana Limited does not determine the rate of conversion for the transactions. The rates are automated on the software and are not customized for manipulation by the Bank.
5) Can I collect my transfers on weekends?
10 of our branches are always open for Saturday banking and they offer Money Transfer services from the hours of 9am – 2pm (but on first Saturday's of the month, the Saturday banking branches work from 10am to 2pm).
6) Why did the operator keep a copy of my form after refusing payment?
The operator keeps the original copy of the form as a proof that the customer visited the location and the transfer was not paid based on the reason(s) annotated on the form.
7) Can I send Outbound transactions through Transfast?
Only Inbound transaction is available in Ghana.
You may also like…
You may also like…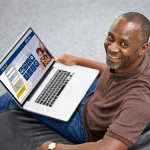 Online Banking: Bank with convenience. You can perform banking transactions via Internet, without the waiting and restrictions of branch banking.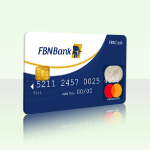 FBNBank MasterCard: Use this card anywhere in the world for your ATM, Online or Point of Sale (POS) transactions wherever the MasterCard logo is displayed.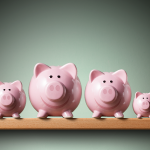 Savings Accounts: Achieve your savings goals and enjoy competitive interest rates when you save your money with us. Save to attain your financial freedom.