The FBNBank Visa Prepaid card is a reloadable card that can be used in-person and online to make purchases, pay bills and access funds anywhere Visa Debit cards are accepted worldwide. The card comes as a "stand-alone" not linked to customers' accounts, so one does not have to worry about the safety of funds in his/her account especially when using it online. Spending is limited to available funds on the card only.
Features
Instant issuance at any FBNBank branch

Internationally accepted on all Visa-enabled terminals and pay points

Dual currency card can be issued in US Dollar or Ghana Cedi currencies
Reloadable, can be re-funded and re-used over and over again throughout its validity period
Card validity period is 36 months
Contactless, EMV Chip and PIN enabled for optimum protection
Can be branded / co-branded for specific organizations and occasions
Comes with a default daily limit of GH¢5,000 for ATM withdrawals and GH¢10,000 for POS and Web transactions. Limits are adjustable upon customers' request
Benefits
It is low risk/fraud product as it is not linked to customer accounts and spending is limited to available balance on card
A savings tool that one can use to build up funds for future purchase or use
Offer convenience with a card that can be used at millions of merchants worldwide, including online where cash is not an option
Help monitor spending and account balance for greater control in the case of institutions
Parents can use it to provide teens with financial independence, but with spending control for greater peace of mind whilst teens gain access to funds for special activities, travel, or in case of emergencies
Who Can Apply?
Requires no lengthy application processing or waiting, just completion of a one-page form and presentation of a valid national ID
The card can be issued to non-FBNBank customers as well
1: What is FBN Bank Visa Prepaid Card?
It is a stand-alone card that is not linked to an account.
2: How does FBN Bank Visa Prepaid work?
It is a reloadable card that can be loaded in our branches and used for web, pos and ATM withdrawals.
3: What currency can I use on it?
The card can be loaded predominantly with either USD or GHC but can be used to make payments of any currency in the world.
4: How do I view my transaction or balances since it is not linked to my account?
These can be viewed on any ATM terminal.
5: Can I load 2 currencies on a single card?
No, you can only load a card with a currency.
6: How much is the issuance fee?
The issuance charge is Ghc25.
7: Can I get a card without funding?
Yes, you can get a card without loading it with cash immediately, however, to enjoy the benefits of the card you have to fund it.
8: How much initial funding can I do on the card?
The loading does not have a limit, however, the card comes with daily usage of ATM withdrawal limit of Ghc5,000, Web and PoS of Ghc10,000 which can be increased on request.
9: Do I pay when I load my card?
The initial loading is free but subsequent loading is charged at Ghc5 flat.
10: Since it is not linked to my account, can I load the card and gift it?
Yes, the card can be gifted to loved ones.
11: What is the card validity?
The card is valid for 3years.
12: How do I check the balance on my card?
This can be done from any ATM/POS that accepts VISA.
13: How do I get support and assistance since I don't have an account with the bank?
Our contact center and e-banking numbers are behind the cards and you will be requested to provide answers to your test questions for enhanced security.
14: Why do I have to ask and answer a security question on a form where it can be easily spied?
We have an oath of secrecy policy and you can be assured that your responses are confidential and as such will be kept at that.
15: What is the exchange rate when I use it for international transactions?
The exchange rate is largely dependent on the day's rate and the financial institution you are using however our charges on PoS web international is 2% of the amount and a 2$ flat charge.
16: Can I make a purchase larger than the balance on my card?
You cannot spend more than what you have in your account.
17: How can I acquire one?
Visit any of our branches with your valid id cards such as Passport, NIA, Voters Id SSNITand Drivers License.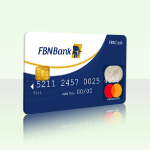 MasterCard: The MasterCard is a chip and pin debit card linked to your Savings or Current account, which you can use anywhere in the world for transactions wherever the Mastercard logo is displayed.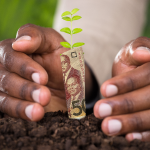 Savings Account:  is an account where funds can be deposited at any particular time and withdrawn at will over the counter and through the ATM.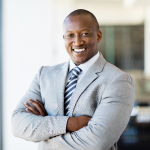 Current Account: Would you like an account that allows you perform 3rd party or business transactions with ease? Our current account is just what you need.