When you want to receive money through MoneyGram, choose a bank that has the best experience in remittance payment. With FBNBank's MoneyGram service, you are assured of receiving your money from Monday through Friday in all our branches and from selected branches on Saturdays.
Features
Fast: Transfer is completed in minutes

Reliable: Recipient is assured of getting funds 

Convenience: Money pick-up at any FBNBank branch

Beneficiary pays no chargee
Requirements for Receiving Payments
Beneficiaries can receive transferred amount from any of our branches by providing the following:
Transfer Reference Number

Expected Amount

Valid National Photo IDs (see Required documents)

The receiver's name, address and phone numbers

Sender's name and country

Test Question and Answer (optional)
Required Documents
Any of the following documents are valid means of identification:
Passport

Driver's License

Voters ID card 

National Identity Card

National Health Insurance Scheme Card (NHIS)
Who do I contact for complaints?
You can contact our Money Transfer Department via mail on moneytransfer@firstbanknigeria.com. Alternatively, you can call 019057125, 019057144, 019057122, 019057142 .
Why did the operator say my reference number is invalid?
Contact your Sender to investigate with MoneyGram International.
Why is the rate of conversion for transactions different from the CBN/parallel market rate?
FirstBank does not determine the rate of conversion for the transactions. The rates are automated on the software and are not customized for manipulation by the Bank.
Can I collect my transfers on weekends?
FirstBank has over 60 dedicated centers spread across the country that offer Money Transfer services everyday including weekends and public holidays from the hours of 10am – 3pm.
What do I do if my MoneyGram transfer has been locked to a FirstBank location?
Contact your Sender to effect its release with the MoneyGram Agent partner from the sending country.
Why did the operator keep a copy of my form after refusing payment?
The operator keeps the original copy of the form as a proof that the customer visited the location and the transfer was not paid based on the reason(s) annotated on the form.
Can I send funds as a company or to a company?
You cannot send funds as a company or to a company. The CBN policy states that the outbound service is strictly on "a person to person basis". No business transactions are allowed.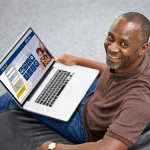 Online Banking: Bank with convenience. You can perform banking transactions via Internet, without the waiting and restrictions of branch banking.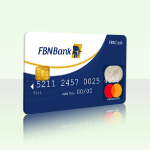 FBNBank MasterCard: Use this card anywhere in the world for your ATM, Online or Point of Sale (POS) transactions wherever the MasterCard logo is displayed.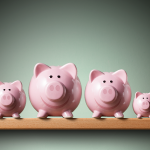 Savings Accounts: Achieve your savings goals and enjoy competitive interest rates when you save your money with us. Save to attain your financial freedom.