The FirstBank Visa Debit card is a dual currency card linked to both your Naira Current or Savings account and US Dollar Domiciliary account. Transactions done while in Nigeria are debited to your Naira account while transactions done outside the country are debited to your US Dollar Domiciliary account.
Features
EMV – Chip and PIN

Daily Local ATM withdrawal limit of N100,000

Daily international ATM withdrawal limit of $1,000

Daily international POS transaction  limit of $2,500

Daily international Web transaction  limit of $6,250

POS/Web limit increase available upon request

Card validity period of 3 years
Benefits
Enhanced security (EMV Chip & PIN) card that ensures safety of your funds and transactions.

Spend Naira from your Naira account and Dollars from your domiciliary account.

Global Acceptance for ATM withdrawals, payment at POS terminals as well as online to pay for goods and services.

Pay less for cash transactions and risks associated with cash.
1: How do I get a Visa card?
Complete an application form from any branch or download a form from our website, fill and submit at any of our branches.
2: How many accounts can be linked to my Visa Debit card?
Your card is linked to two accounts – a Naira account to enable you spend Naira when in Nigeria and a Dollar account to enable you spend when abroad. Therefore, you need to ensure that your domiciliary account is linked and funded, if you intend to use your Visa card internationally.
3: How long will it take to get my Visa card after submitting my application?
72 hours from when your application is received and your account opened
4: How do I activate my Visa Debit card?
To activate your Debit card, please perform a PIN change on any First Bank ATM nationwide.
5: Can my card be used to make purchases on the internet?
Yes. Your card can be used on millions of websites that accept Visa cards for payment.
6: When will my card expire?
The expiry date is printed on your card. It is 3 years from the date of issuance of your card.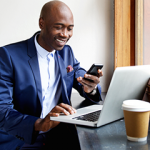 First Online: Lets you perform banking transactions via internet from anywhere you are in the world.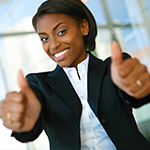 Personal Loan against Salary: As a Salary account holder, you get access to extra funds to meet personal financial needs before payday.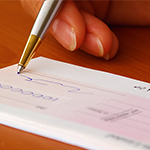 Current Account: An account that allows you perform 3rd party or business transactions without hassles.
Share this: