The Verve Card is powered by Interswitch, secured with chip and pin technology. Your Verve card allows you to conveniently pay for goods and services because it is accepted by all payment channels and bank branches connected to the Interswitch network in Nigeria.
Features
Secured with chip and pin technology for enhanced protections of funds.

Denominated in Naira

Accepted wherever the Interswitch logo or verve logo is displayed in Nigeria.

Valid for Quickteller services

Transactions done with the card can easily be monitored via the FirstBank internet banking service 24 hour access to support  for all card related complaints through FirstContact.
Benefits
Easy access to funds 24 hours each day

Eliminates the risk and inconvenience of carrying cash

Flexible, can be used across multiple channels – POS, Web, ATMs

Multiple Value-Added Services – Airtime recharge, Bills payments, e.t.c.

Enjoys discounts targeted at Verve cardholders. This is an exclusive collection of discounts for Verve cardholders. Please visit the ververewards.com and carry the program's benefits wherever you go.

Make payments with your FirstBank Card and enjoy amazing offers at these locations (Sheraton Hotel Ikeja, Lagos,  Four Points by Sheraton Lekki, Lagos, Sheraton Hotel FCT Abuja, Le Méridien Ibom Hotel & Golf Resort, Uyo and Le Meridien Ogeyi Place, Port Harcourt)

Discounts

Room discount of 25% off rack rate

Complementary WiFi access and use of hotel gym facilities

10% discount on food and beverages

10% discount at Four Points by Sheraton Spa treatment and services
Visit any of these 5 locations or email: reservation.nigeria@starwoodhotels.com
1: Can Verve cards work on the web?
Yes, but only on websites bearing the Interswitch or Verve acceptance mark.
2: How do I activate my card?         
Activate your Verve card by selecting your preferred PIN (Personal Identification Number) on the Customer PIN Selectable Machine' at our Customer Service Desk before leaving the branch OR visit any FirstBank ATM to perform PIN change.
3: Can I use my Verve card to shop on all websites (domestic & international)?
Only on "domestic" websites, sites bearing the Interswitch or Verve acceptance mark.
4: What is my PIN?
PIN stands for "Personal Identification Number". It is the four-digit number known only to you and used to complete transactions on ATMs and other pertinent payment devices.
5: How do I shop on the web?
Select the item you wish to purchase, proceed to 'Checkout', provide your Verve card number, provide your Expiry date, provide the CVC number (the last three digits appearing on the back of your card, beside the signature panel), and input your PIN using the secure keypad displayed on your screen.
6: How do I protect my Verve card from fraud?
Do not disclose your PIN to anyone
Keep your card safe and out of sight and reach of others
Do not retain your PIN mailer or keep it in the same place as your card
Destroy your PIN Mailer after memorizing your PIN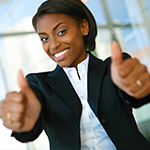 Personal Loan Against Salary: If you own a salary account with us, this facility gives you access to extra funds to meet personal financial needs before payday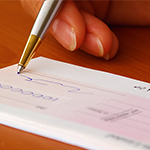 Current Account: An account that allows you perform 3rd party or business transactions without hassles.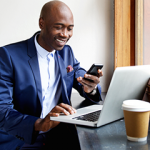 FirstOnline: Lets you perform banking transactions via internet from anywhere you are in the world.
Share this: