As a merchant or retailer who owns an ecommerce website, make the best of FirsteConnect, our multi-platform internet payment solution that enables e-commerce merchants and retailers accept payments for goods and services purchased on their websites. A variant of the FirsteConnect is, First eConnect Classic. 
This web payment solution enables online payment from both local and International cards. Cards which are accepted under the scheme are:
Variants of FirsteConnect Product 
There are three variants of FirsteConnect Product namely;
FirsteConnect Classic
FirsteConnect Classic is suitable for businesses with no website.3AL merchant aggregating site is used to provide online presence for businesses. First Bank Nigeria Limited has entered into a partnership arrangement with 3AL Limited, an ICT company which powers 3al.com portal.
Pricing:
Free Set-up cost

Merchant Discount per payment: The merchant gives the 3AL community a discount of 5% on every product purchased via card payment. This covers switch fee on cards payment, insurance of delivered product and maintenance of portal.
FirsteConnect Gold
This variant of FirsteConnect enables only local transactions using locally issued verve cards, MasterCard and Visa Card. There is an industry applicable MSC of 1.5% with a cap of N2000.00 per transaction. A one-time set-up fee of N150, 000.00 also applies.
FirsteConnectPlatinum
This variant of FirsteConnect enables both local and international transactions using MasterCard and Visa Card. There is an applicable MSC of 4% with no cap on transactions. A one-time set-up fee of N75, 000.00 and recurrent monthly fees of N120, 000 per annum.
Pricing
Implementation cost for FirsteConnect Gold is N150,000 while Platinum is N75,000

Transaction fee per payment is 1.5% of the transaction amount with a cap of N2, 000.00 for domestic transaction

Transaction fee per payment for international transaction is 4% of the transaction amount without a cap

Upgrade to International acquiring is Free i.e. the set-up fee

There is a recurring cost of N120, 000.00 per annum for FirsteConnect Platinum.
Features
Accepts payments from all card types (MasterCard, Visa and Verve cards)

Reduced Implementation time (24 hours)

Real-time transaction reporting

Transaction settlement in naira and USD (based on customer preference).
Features of 3al.com/FirsteConnect Classic
Having a web presence at no additional cost

Merchants are granted access to display their goods in line with their brand style

Posting of comments by sellers and buyers on displayed goods

Login with Facebook profile

Messaging service

Connect with friends and contacts on social media sites

Credit facility for buyers on the platform

Loyalty and discount to drive traffic

Live interaction between buyers, sellers and support staff

Payment solution which accepts payments from all card types

Integration with courier systems for delivery of goods.
Benefits
Creates online visibility at no extra cost

Increases awareness and reach of the SME's products and services

Provides an opportunity to interact with buyers and potential clients from all locations in Nigeria and globally

Reduces cost of doing business since customers can order for goods without visiting business location

Online Reporting Tool

Opportunity to interact with buyers and potential purchasers

Increased reach and sales turnover

Opportunities to connect with friends and people of common interest

Price comparison and competitive pricing

Buying at discounted prices

Enjoy credit facility on products ( in line with consumer banking financing guidelines).
Benefits To Corporate
Ability to accept payment from internet users irrespective of geographical location and time

24 x 7 availability of the Corporate business

Enables proper cash flow management since corporates have access to view payments that will be credited to its account in the days ahead.
Pricing
Implementation cost: N150,000

Merchant Service Charge (MSC) for Domestic transactions: 1.5% – cap of N2,000.00

Merchant Service Charge (MSC) for International transactions:- 4% (no cap).
Target Market

FirsteConnect is suitable for the under listed categories;
Schools, Institutions and Associations

Airlines, Hotels and Religious Institution

Online Shopping Malls and other web stores.
1) How to Register as a User on 3AL
You can create your 3AL account by clicking the 'Join 3AL' or 'Sign Up' link on the homepage (www.3al.com).

You can sign up for 3AL using either email or your Facebook account.
2) How to Register a Business
Registration request can be processed in two ways, through online or form completion.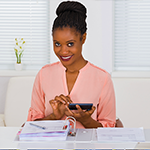 FirstCurrent Business: This account enables SMEs run transactions at a predetermined fee without paying COT.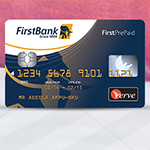 FirstCash Verve Card: Conveniently pay for goods and services via ATMs, POS, Web, Bank Branch etc. in Nigeria with this card.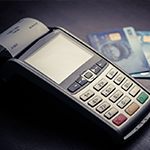 Point of Sales (POS) Terminal: a portable machine businesses can use to accept cards for payment of goods and services instead of cash payments.
Share this: