The MasterCard is a chip and pin debit card linked to your Savings or Current account, which you can use anywhere in the world for transactions wherever the Mastercard logo is displayed.
Features
Secured with chip and pin technology for enhanced protections of funds.

Denominated in Cedi.

Valid for 2 years

Increased limits on POS and online transactions are available on request.

Access to Quickteller services secure codes for enhanced online transaction security.

Transactions made with this card can easily be monitored via the FBNBank internet banking service 24 hour access to support for all card related complaints.
Benefits
Spend in Cedi which you are most comfortable with

Receive alerts on all transactions (purchases, transfers and withdrawals)

No need to source for FOREX for international transactions
Who Can Apply?
Any individual who has a current or savings account with FBNBank
1: How do I activate my card?
Activate your Cedi MasterCard card by selecting your preferred PIN (Personal Identification Number) on the Customer PIN Selectable Machine' at our Customer Service Desk before leaving the branch OR visit any FBNBank ATM to perform PIN change
2: How many accounts can be linked to my Cedi MasterCard?
Your Savings and/or Current Account
3: How long will it take to get my Cedi MasterCard after submitting my application?
15minutes from when your application is received and your account opened
4: How do I activate my Cedi MasterCard?
To activate your Debit card, please perform a PIN change on any PIN selectable device at an FBNBank branch Nationwide.
5: Can my card be used to make purchases on the internet?
Yes. Your card can be used on millions of websites that accept MasterCard for payment.
6: What is my PIN?
PIN stands for "Personal Identification Number". It is the four-digit number known only to you and used to complete transactions on ATMs and other pertinent payment devices.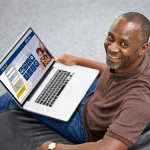 Online Banking: Bank with convenience. You can perform banking transactions via Internet, without the waiting and restrictions of branch banking.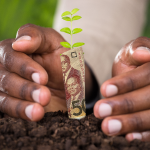 Savings Account:  is an account where funds can be deposited at any particular time and withdrawn at will over the counter and through the ATM.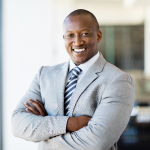 Current Account: Would you like an account that allows you perform 3rd party or business transactions with ease? Our current account is just what you need.